Mockup is a term used for a visual replica of something. And, website design mockup can be described as a visual representation of a website or app before actually designing it. Most designers use the mockup to show their clients how their website will look after development. The mockup will show the complete website's layout and functionality.
The wireframes and prototypes also show the website design before actual development, but these are low-fidelity formats. On the other hand, mockups are highly intuitive. They help clients to show what the last product will look like.
With the help of mockups, it is possible to remove ambiguities and meet the client's expectations. When clients will check the website mockup, then they can detect the gaps and suggest revisions. Bu creating mockups before heading to the final products, it is ensured that the client's expectations will be met. It means that mockup can actually make or break your website design
Here, we have listed down some best mockup website design tools that every web designer should know. I will describe each and every tool in detail. You will get to know the standout features of every tool that I have described in the article:
Best Tools For Generating Mockups
There are plenty of tools available for generating graphic web design mockups. In fact, there are plenty of choices and it is quite obvious to get confused while choosing one. To make the choosing process simple, we have listed down the top 7 web design mockup tools:
If you want a tool that can create mockups for various types of products, then we recommend you go with Adobe XD. This tool will let you create mockups for apps, video games, websites, and many more.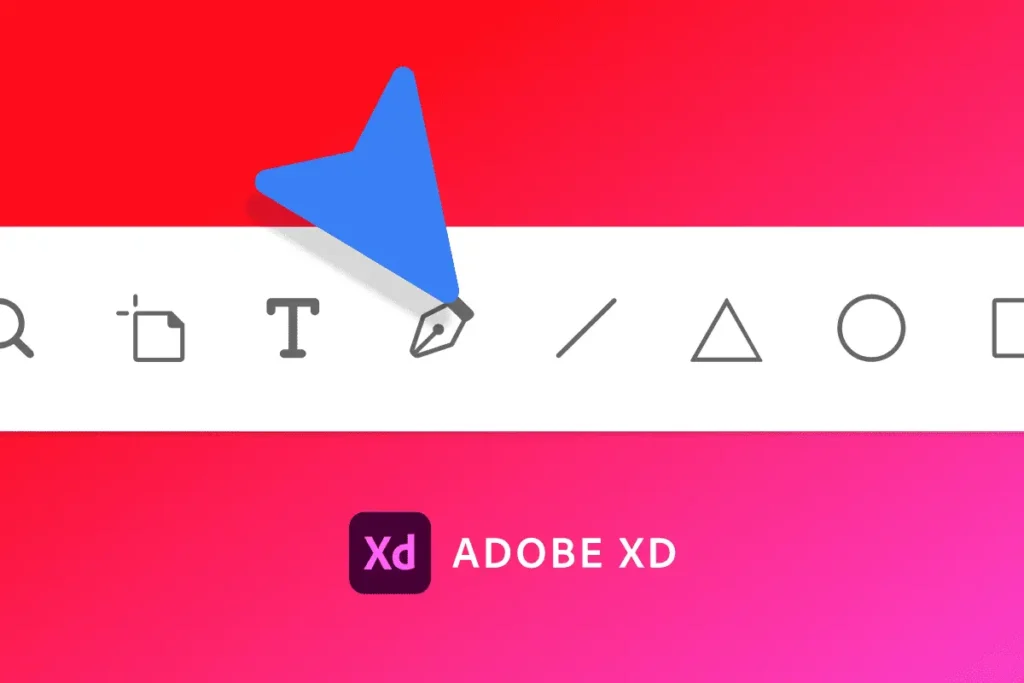 The co-editing facility of Adobe XD will let cross-functional teams easily collaborate for the efficient completion of the project. Moreover, this tool is capable to create designs with different depths and details. With Adobe XD, you can dive deep into the minute details of the design such as grids, color, and typography.
Pricing:
There is a free edition of Adobe XD and it offers once active design spec and prototype, limited Adobe fonts, and 2 GB of cloud storage. To access more features, you need to choose the Single App edition and which costs $9.99 monthly.
Mockplus is a kind of dream tool for designers that features 200 components and more than 3,000 icons. It constitutes What You See Is What You Get (WYSIWYG) editor which is quite easy to use because of drag and drop functionality.
The most interesting thing about Mockplus is that it will let you test mockups quickly on different devices of your choice. A separate QR code is generated by this tool for every single project. The code can be easily scanned from the host mobile device. After scanning, you can see a mockup on the device of your device. It is quite easy just like clicking a picture on your mobile phone.
Pricing:
A mockup is a good tool for solo designers or a small team. In its free plan, you can create up to 5 projects. If you have a large team, then you need to buy a team plan and which cost $9/month. In this plan, you can design a various number of projects and define roles and permissions.
3. Moqups
This is a web-based tool that ley you create mockups for websites, mobile apps, and video conferences. With this platform, you can create virtual designs, prototypes, and wireframes. Also, you will get widgets, smart shapes, ready-to-use stencils, etc. that you can include in your mockups. Also, you can import customized images to your system. Moqups let you easily manage various pages and edit objects to make a perfect mockup that is actually picture-perfect.
Pricing:
The Pro plan is Moqups is the best value plan and it is priced at $20/month. Also, you can buy 100 seats under this plan and you have to pay $3 for every seat.
It is quite clear from its name that it lets designers do quick prototyping of their projects. With this tool, you can easily generate scalable and looking-like-real mockups. Also, it has an in-built library with constitutes more than 2,000 items. You can leverage dedicated libraries for iOS, Mac systems, and material design. Also, you are free to upload the designs that you have stored on your system to create custom libraries. Moreover, you can add mouse action, links to designs, animations, etc. to create your mockups picture-perfect and quite engaging.
Pricing:
A single plan of FluidUI will cost you $8.25 a month. In this plan, you will get built-in libraries, on-device testing, and 5 projects. To get multi-user licenses, you need to choose the pro plan and which cost $19.08 monthly.
Create life-like mockups with the help of the Marvel App and convert your idea into reality. In this app, you will get a host of design and prototyping tools for mockup designing. You will not just design the perfect mockups with this app, but also do user testing.
Marvel App can automatically generate design specs so that the end result is smooth and perfect. Moreover, you can integrate it with various tools such as Slack and Sketch. It means that you can easily design and power up your workflow simultaneously.
Pricing:
The free plan of the Marvel app allows one user only and provides limited time to complete your one project. It is better to go with the Pro plan which let you create unlimited projects and charges $12/month. If you want a multi-user program, then you should choose Team or Team Plus plans.
For creating interactive mockups, the best and most popular tool is Balsamiq. With hand-drawn mockups, you can display the broad UI elements of the web design. Also, you will get reusable libraries and be allowed to drop-in components. This tool is cloud-powered and it means that you will get offline support along with cross-platform functionality. Moreover, its desktop version is quite intuitive that will enhance your mockup creation experience.
Pricing:
Charges of Balsamiq plans are according to the cloud storage. Every plan is available with a free trial of 30 days. After completing the trial, you can buy a plan according to the number of projects you want to complete.
This web mockup generator is perfect for rapid prototyping. With the help of the drag-and-drop editor, you can easily go from mockup to design board in just a few minutes.
The best thing about the mockingbird is that it lets you links various mockups so that you can find out how a live website will work. Collaborative tools let the different team members work together and come up with flawless results.
Pricing:
Just like various other web design mockup tools, mockingbird costs also vary according to the number of projects. The lowest price plan costs you cost $12 per month and this plan let work on 3 different projects. A free trial is also available to check its features before buying the plan.
8. Mockup Builder
Mockup builder help in creating websites or mobile app mockups. It constitutes all the basic features that are required by the web designer. Also, it offers advanced features to create next-level mockup designs. When it comes to price, then this tool is really budget-friendly, especially if you want to create simple interfaces. After finishing your attractive mockup, you can export your project into PNG or PDF formats. Sharing feature of this tool let's all web design team members work in collaboration.
Pricing:
Out of various mockup designing tools, Mockup Builder is the most affordable one. It is available for $63 annually. Under this plan, you are allowed to build mockups for a single project with the help of 3 reviewers and 15 screens.
Wrap Up
The mockup tools that we have described above is just like tip of iceberg. There are many other web design tools available in the marketing that can fulfill your needs and demands. The right one for you depends on various factors like budget, team size, beginner or expert, and so on.