All web designers might be well-aware of the term "Figma." Figma is a powerful web application that helps in creating applications, websites, logos, etc. Web designers can use this tool to make their various tasks easier and more efficient as well. Yeah, that's true! If you are a web designer, then the following Figma tips and tricks will make your work quite simple and applaudable.
Though the new app is in the designing and prototyping stage, Figma has evolved too much since its launch. Figma was introduced in 2016 and after that, we have seen so many improvements and addition in this tool.
With this new-tech, easy-to-use powerful app, you can create flawless apps, web designs, and different UI parts that you want to integrate with other ventures.
I have been using Figma- an amazing app for a few months and I have observed various out-of-the-box features in this app. I would like to share these features with you through this article so that you can also make the most of this app. These Figma tips and tricks are quite helpful in making your work valuable and simplifying your various tasks. For sure, the below-mentioned tips will skyrocket your productivity.
Figma Tips To Make Designing Super Easy And Alluring
When you will start using Figma every day, then you will start loving its amazing features. It is a perfect way to increase your productivity and speed of work.
Update Auto Layout
With the introduction of a new auto-layout feature, it is possible to dynamically resize the new auto-layout feature. With the help of auto layout, you can easily create records, buttons, models, etc. By using multiple margins and resizing, it is possible to easily add various intense details and get rid of boring spacing editing.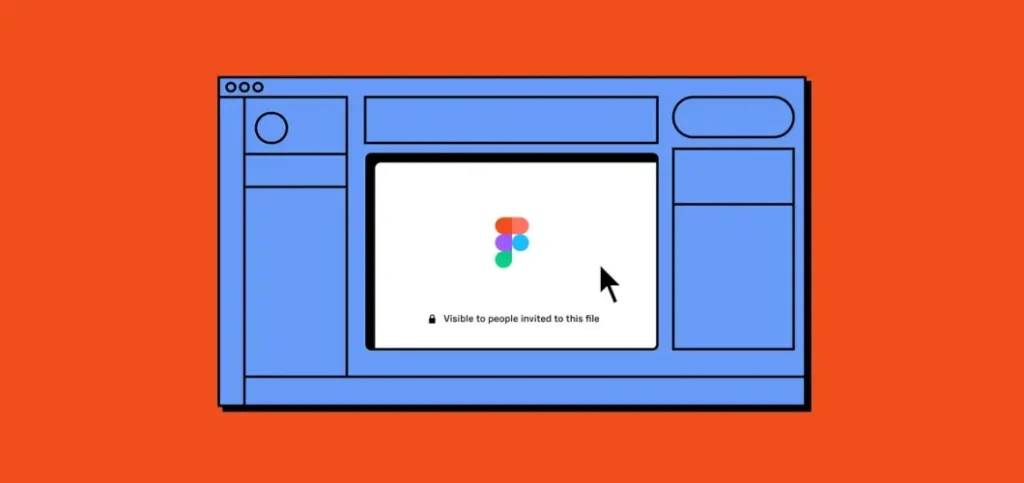 Update The Nudge Amount To 8px
It is recommended to frequently use a base unit of 8px to leverage its various factors. Also, it is very helpful in the sizing and spacing task. You can make this task quite simple for you and your team members by setting the "nudge amount" in Figma to 8px. After doing these settings, every time you will move or resize any object, then it will be incremented by 8.
If you want to use nudge, then you need to hold the Shift + Arrow key. After that adjust the nudge amount by going to Menu> Preferences > Nudge amount > 8.
Bar Graph Arc Tool
This tool is outstanding because it helps in saving a lot of precious time while creating the angles. Most people are not aware of this tool and they spend a lot of time on angle creation.
Manage Base Parts
It is possible to efficiently use the base parts by creating and adjusting claims with multiple variants. To develop a clever state, every variant will hold the settled base part overwritten. It will let you do bulk updates easily and it also guarantees total consistency.
Utilize Valid/False Labels
You can use "valid/false" or "on/off" rationales to easily switch between two different properties. This simple trick will speed up the switching operation and match how different parts work in the code.
Organize The Selected Objects
Select multiple objects in the table and click on the network symbol available in the corner to properly organize your design. Consequently, the distance between all selected objects will become equal. It will let you easily reposition things and adjust the spacing as per the need and requirement.
Edit Spacing In Bulk
The task of aligning different objects and adjusting space between them is quite tedious as well. Luckily, the advanced features of Figma like "Smart selection" and "Clean" can let you do these tasks easily in bulk.
Rename Various Layers On Double
It is imperative to ensure that your records are organized with the defined naming construction and hierarchy for all the layers. By using the "Rename Layers" model, you can easily do this task at high speed. This feature of Figma let you easily rename layers in bulk. You can perform this task in a certain order. In simple terms, you can rename every layer to something similar. For instance, you can add postfixes, and prefixes to different names.
Organize Your Document Pages
How many of you can easily find the specific design of the master part? Searching for any specific design is quite a difficult task. Also, in the same situations, it can lead to duplicity and also lead to miscommunication. Thus, it is imperative to keep your document pages well organized so that you can easily navigate and maintain them speedy and easy. You should make sure that every page is associated with a clear name for different designs and documented purposes.
Use Keyboard Shortcuts
We all are well aware of the fact that keyboard shortcuts are faster than using a mouse. In Figma, you can initiate the task with simple keyboard shortcuts that can speed up your process and make them more effective. There could be nothing more frustrating than watching a designer battling with their mouse. Well, the designers do not need to feel frustrated anymore because they can use Keyboard shortcuts. All designers should challenge themselves to find a new accessible route. If you want to check various keyboard shortcuts, then click "?" in the right corner of the program.
Make Use Of Scale Tool
You can use the scale tool to ensure wonderful design pixels. To use this tool, you need to select various objects that you want to scale, then hold K on the console and start dragging.
Mostly, designers do not prefer to scale the complete artwork because it led to breaking something in the design, especially in the text field. After that, they have to adjust the artwork again. But now designers do not need to be afraid of scaling the entire artwork anymore. Due to the availability of the Scale tool, the designers can easily scale the artwork without any worries. This tool will help you to do impeccable scaling.
CMD (CTRL) + To Open The Lock Objects
By using the CMD (CTRL) +/ you can save a lot of time and execute various practical and fast applications. In case, you are not using these, then it is suggested to check the various options available on the Menu. Open different items and change their text style.
Some More Tricks By Using Spacebar On Keyboard
If you are drawing any shape, then you can hold the space to move the object while drawing. If it is not happening, then you should press the spacebar and Figma will automatically start moving the object in an auto frame. Using the spacebar is quite easy and convenient. Also, you can easily disable film-cut content in the object container. After that, you can see any event while it is outside the object container. Else, you can use CMD (CTRL) + Y to show the outline.
Final Words
So, these are some of the top Figma tips and tricks that can increase your productivity while designing. Figma tool helps design templates, manage design operations, create stylish designs, get easy access to various engineering tools, etc.