Google is the world's most-visited website. The site currently holds more than 92% of the search engine market share. Creating a Google My Business profile is an important way to attract new customers
What Is Google My Business (GMB)?
Google My Business (GMB)—now called Google Business Profile—allows business owners to reach customers via Google Search and Google Maps.
Maintaining a Business Profile helps you increase your visibility on Google, gain credibility with reviews, and control your business information.
Google Business Profile is only available to businesses that have contact with customers. This includes businesses with a physical location (like a restaurant or store) and businesses that provide services by meeting with clients in other locations (like consultants or plumbers).
If you have an online-only business, you'll have to stick to other Google tools like Google Ads and Google Analytics. Google My Business account is completely free and you do not have to pay even a single penny. You can easily do Google my business listings at zero cost.
How To Optimize Google My Business Dashboard?
First of all, you need to set up your Google My Business account and after that, you need to optimize it. Optimization of GMB account is necessary to make it work at its high potential.
There are plenty of features available in the Google My Business platform. Make sure you use them all for the optimization of your business profile. Let's find out how to optimize your Google My Business account:
100 % Complete Available Sections
Fill Your Contact Details
Upload Real Photos Of Business
Add Categories & Attributes
Ask Customer To Write Reviews
Regularly Update Posts
1. 100 % Complete Available Sections
While setting up your Google My Business account, you should ensure that you have filled up every detail that the platform asks for. Filling all sections is important because a 100% complete profile help in ranking your website high in SERPs. By hiring a digital marketing expert, you can ensure that you will get 100% complete Google My Business profile.
2. Fill Your Contact Details
You should fill up the contact details precisely because targeted customers are going to contact you with the provided information. If you do not want to lose the deal and trust of customers, then make sure that you have provided accurate contact details. Any kind of inconsistencies in the contact details are considered negative points by Google. Double-check and confirm that there is no discrepancy in the name, phone number, and address of your office.
Also, don't forget to add business and holiday hours on GMB page. In case, you have to keep your office shut down due to any emergency, then you should update the availability status. Otherwise, your customers or clients may have to face inconvenience and dissatisfaction.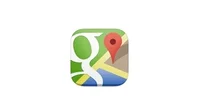 3. Upload Real Photos Of Business
Most people want to see pictures of your brick-and-mortar office before purchasing anything or physically visiting your office. Moreover, the Google business listing with photos is more likely to be displayed in search results. Try to regularly update photos because it makes an impression that you are actively doing your job and it gains the trust of people.
Along with the owner of the account, there is also a provision for people to add a picture to your GMB. With this feature, people happily add pictures of your business and it results in a good collection of photos on your account. Along with pictures, you can also add videos to increase the visibility of your business and trigger the interest of people in your products or services. It will help in improving you SEO efforts for your online business.
4. Categories & Attributes
When it comes to displaying the categories, they should be very specific. It helps in displaying your business in results when someone searches for the business of your category. According to the survey done by Bright Local, on average, a business is discovered in 1,009 searches per month. And, 84% of these are found from discovery searches. It means that most business profiles get huge views due to indirect searches.
Most searches begin with typing a specific term in the Google search bar. If that specific term is mentioned in your GMB account, then there is a high probability that your account will be displayed in the search. For example, if your salon offers nail extension services, then you should choose "nail extension salon" rather than "salon." Adding specific attributes would let people discover your business faster.
5. Ask Customer To Write Reviews
Before discussing more reviews & queries, I want to ask you one question. Do you check reviews given by previous customers before choosing any business?
Most people would say yes! It is so because we know that customer reviews can give detailed insight into customer service. So, I don't think that I need to explain the importance of reviews given in Google Business Profile.

Reviews given by customers can determine the buzz for your products or services. You should ask your customers to leave reviews about your products or services they used. Positive reviews given by customers can help in bringing more and more customers to your business.
If your competitors have no reviews on their Google business profile, then it would be beneficial for your business. People will prefer your business over your competitors. If more people will give reviews to your business, it increases the probability more people will try to contact you for your products/services.
6. Be Regular With Posts
You should regularly post what is newly available at your business. For example, you can post the latest offers for your customers, events you are organizing at your workplace, the latest product introduced by your company in the market, the new addition of services, etc.
By regularly doing google my business posts, you can make your business profile complete and updated as well. These details may look not so important, but filling these details can leave a good impact on your business.
Conclusion
Growing technology and ever-growing online users have forced business owners to bring their businesses online. Nowadays, setting up an online business is not a choice, but it is mandatory. Otherwise, you may not be able to survive in this cutthroat competition in the market. A valuable online presence is a top priority for getting more and more customers for your business. To build a good presence of your business in the online world, you should set up Google My Business profile and keep optimizing it to make the most of this profile.