SEO Backlinks are links that are created on another website other than yours, but these point to your website. Backlinks are also known as inbound or external links.
How do SEO backlinks work?
SEO backlinks are hyperlinks on one website that are connecting to another website. Google bot consider backlinks as Vote Of Approval to the site they are linked to. It means that when a website receive more backlinks from different high authority website, then that website will be considered as more trustworthy and Google will start ranking that website high.
What is the Importance of SEO Backlinks?
SEO Backlinks play a very important role in the Off-page SEO of the website. Google considers these links as 'Votes of Confidence." Therefore, webpages with a lot of backlinks are ranked higher. In simple terms, backlinks are considered a factor to measure the popularity of your websites.
How to check how many backlinks your website has?
There are so many tools available for checking the number of backlinks on your websites. Out of various tools, I would like to suggest you choose Ahrefs and SEMrush for precise results.
It is very important to get a backlink on your website from a trusted source. Good quality backlinks can help to do the following:
Increase ranking in search engine result pages (SERPs)
Boost the credibility of your website
Help Google to find the web pages of your website
Increase referral traffic on your website
1. Improve the Ranking Of Websites
The number of SEO backlinks is one of the most important factors for Google to rank a website high. Google considers the backlinks as the vote of popularity and helps to bring your website high in search engine results pages.
But, it is very important to know that not all backlinks perform equally. You should focus on creating high-quality backlinks.
What is the difference between a good backlink and a bad backlink?
To find out the difference between a good quality backlink and a bad backlink, you need to consider some factors and these are described below:
Anchor text should be relevant, concise, and specific.
Backlinks should seem relevant in the content and should be valuable to the users when they bring them to a different website,
The qualitative SEO backlinks are directly proportional to the high ranking of the website. Now, you need to understand that just creating tons of backlinks will not help you to generate desired results. You need to beware of spammy or low-quality backlinks.
Understand the importance of qualitative backlinks for example the importance of quality backlinks
For example,
If your website is about trendy clothes, would you trust a link from a newly created fashion blogging website with low authority or a link from a blog written by a top fashion blogger in the world whose website has high authority? It is obvious that you will choose a trustworthy blog to get a backlink to your website.
2. Boost Website's Credibility
Getting SEO backlinks from high-authority website increase the credibility and trustworthiness of your site as well. With the help of backlink analytics tools, you can easily determine the Authority score of any website.
So, you can see that backlinks are very helpful for the SEO of your website. Backlinks are really very helpful for your website when your niche-related website has high authority and high-traffic links to you. Backlinking is just like "word of mouth" in traditional marketing. Your business will be more trusted by people when someone recommends your business products or services. Getting backlinks to help in increasing the authority and credibility of your website.
3. Help Google To Find Your New Web Pages
Making valuable backlinks not just increase the ranking and credibility of your website, but also helps Google to find the content of your website easily. Google follows the backlinks to find a new page and after that, it crawls the entire web page to find all links on it.
It clearly indicates that an internal linking strategy is important to rank your page high. Interlinking means your web pages should have links that connect to each other. The internal links will help Google to discover all pages of your website. Isn't it amazing?
Also, Google understands your website' structure through internal linking. Bot of Google crawls your website and after that indexes these pages. Thus, it increases the probability that your pages appear in the search results.
4. Increase Referral Traffic On Your Website
Firstly, you need to understand what is referral traffic. It is traffic received by websites from another site without doing searching on Google. In simple terms, website visitors that visit your site through another site by backlink rather than directly through search engine result pages, then it is known as "referral traffic."
Is Referral Traffic Beneficial For Your Website?
Help in improving your brand recognition
Increase the total count of website visitors
Increase the probability of getting new leads
Increase website authority from backlinks
Referral traffic brings interested people to your website which consequently helps in increasing new customers.
Want to check the referral traffic of your website, then open your account in Google Analytics now. After that click on Acquisition > All Traffic > Referrals options available there.
What Are Different Types Of SEO Backlinks?
Talking about SEO backlinks, there are so many different types of backlinks in SEO. It is important to know about these different types and the benefits of using them so that you can create a perfect link-building strategy for your website:
Follow Links
These kinds of links are hyperlinks and they are not associated with any additional attributes. In simple terms, these kinds of links are standard hyperlinks. By adding a follow link, you tell the bot of Google to pass authority and trust to another site that is linked to it.
An important point to consider is that there is no need to add any attribute to "dofollow" link because any link is considered as "do follow" unless any other attribute is added.
Nofollow Links
When you link to a website, then it indicates that you are vouching for it. Sometimes, you may not want to do that. Let's take an example if you want to link to a website for context and you do not want to pass the authority. In this situation, the Nofollow link is your answer.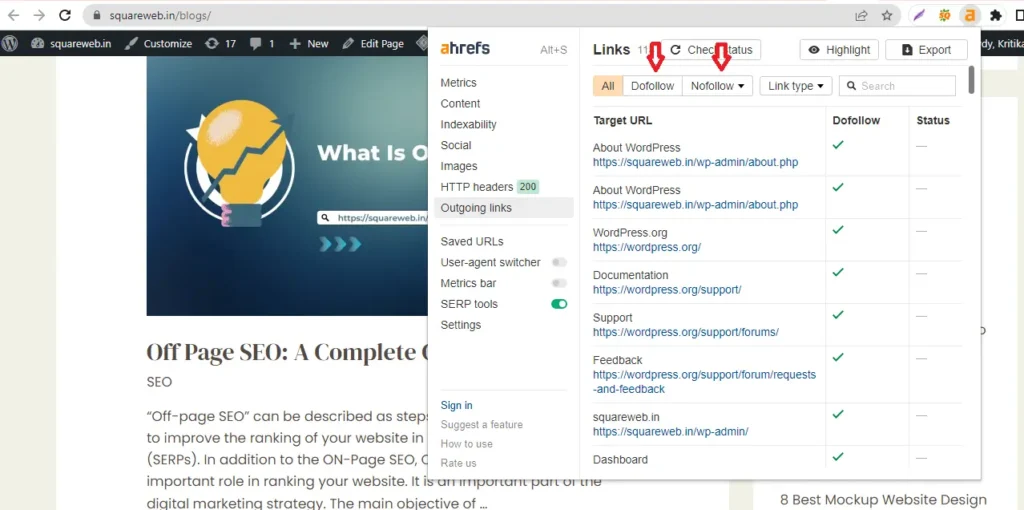 Google bot uses Nofollow links as a hint. Thus, it is in the hands of Google whether the authority should be passed through the link or not.
Sponsored or Paid Links
Some website owners pay for adding backlinks on the high authority website which links to your site. If you have paid money, service, or any other product for getting links to your site, the then sponsored attribute should be added to the link. By adding this attribute, Google will get know that this link is promotional.
UGC Links
Another form of the link is User-generated content (UGC) link. These kinds of links tell Google bots that they are created by users. It means that the website owner has not endorsed these links on their websites. Examples of UGC links are blog post comments and forum posts.
Editorially Placed Links
These kinds of links are those which you have earned naturally and not asked for them. For example, a website links to your service page because they consider your service exemplary.
Google gives high value to these kinds of links because these kinds of links are solely meant to improve the experience of users.
Link Schemes
Link Schemes are also known as link spamming and are the backlinks that are created with the intention of "manipulating your website ranking in Google search results."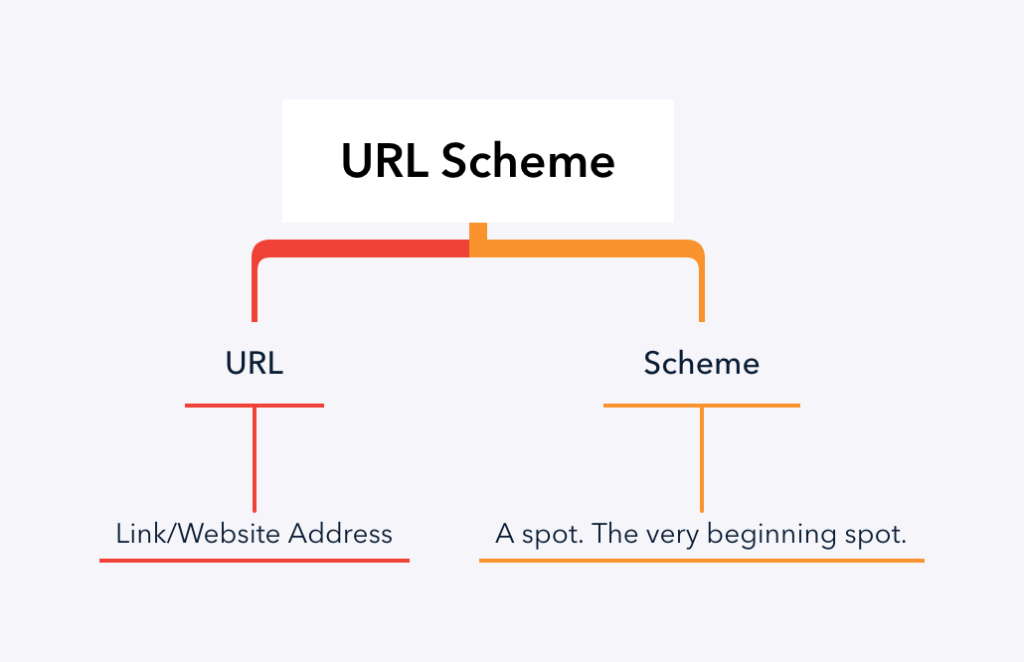 Example of Link spamming
Links are created in exchange for money, services, or goods.
Exchanging links for each other websites.
Using automated tools to create backlinks for your website.
You should never create these kinds of links for your website because you ma penalized by Google for these kinds of links. Moreover, spammy links can negatively impact your rankings.
Wrap Up
The backlinking strategy is the heart of Off-page SEO. It is not possible to increase the ranking and credibility of your website without following a perfect backlink-creating strategy. You need to understand what are SEO backlinks, what kinds of backlinks are there, and how to use them for the benefit of your website.